"What I love most about rivers is You can't step in the same river twice. The water's always changing, always flowing."
These lyrics are from Judy Kuhn's song "Just Around the Riverbend."  If you have ever watched the Disney movie, Pocahontas, you may be familiar…  
Judy was spot on. Envision, if you will, the Colorado River in the United States. This river is over 1450 feet long!  It does not run in a straight line. Like many rivers, there are several twists and turns. If you get an aerial view, you may get an idea of the landscape. Yet if you are actually paddling on the river, you may not have any idea about what's around the next bend.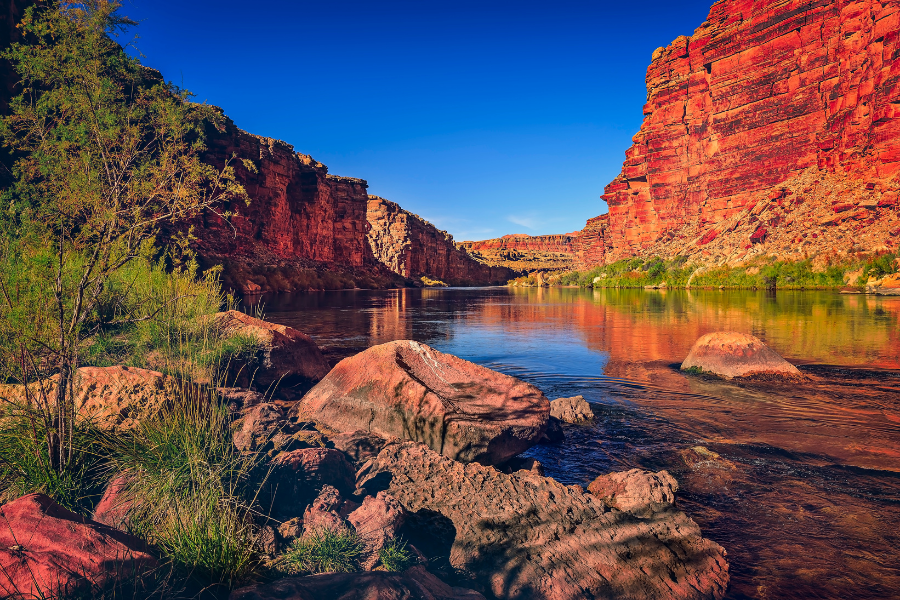 While parts of the river are calm and serene, other parts are made up of raging waters crashing on the rocks making this an exhilarating adventure if you are into white water rafting.
Imagine you are vacationing in Colorado and you have made the decision to embark on your first White Water Rafting experience. The billboards peppered along the highway portray an image of fun and excitement.  
You are standing on the banks of the river listening to the waters crashing on the rocks, unable to see the entire body of water. Your heart rate speeds up at the excitement of the unknown. The sound of the crash is loud in your ears and some fear sets in. You find yourself wondering why you voluntarily signed up for this! 
Well, that may not have been your thought, it surely was mine! What have I gotten myself into?  
Our businesses and our personal lives are much the same. Always flowing, always changing. After all, the only thing you can really count on is change.
Today it may be a pandemic, tomorrow it could be a competitor moving in next door, a natural disaster could wipe you out or you could lose a valuable member of your team.  
 While we may not have voluntarily "signed up" for these events, we do find ourselves in the midst of unknowns, rocky waters, and uncertainty about what's around the next turn.  
Much like making the decision to purchase the ticket to go rafting, (after all, there are other vacation adventure options), we do get to make some decisions on the twists and turns that show up in our lives.  
When it comes to uncertainty and change, are you going to choose to get in the boat and ride this out, or are you going to stand on the banks and watch opportunity float past you?
Life is about choices. You can choose to be victims of your circumstances or you can choose to rise above and claim victory over them.   
What choices will you make?
---
About Lisa Fisher & Associates
Lisa Fisher has a passion for working with others to achieve THEIR definition of success. Success is defined differently by each and every one of us. Using her talents as a business coach, and her library of training topics, she works with Businesses and Individuals to help them identify what success means to them and creates customized plans to lead them there. Contact Lisa here.
The post Commitment: Step in the Boat or Stay on the Shore?  appeared first on Lisa Fisher.
Source: New feed